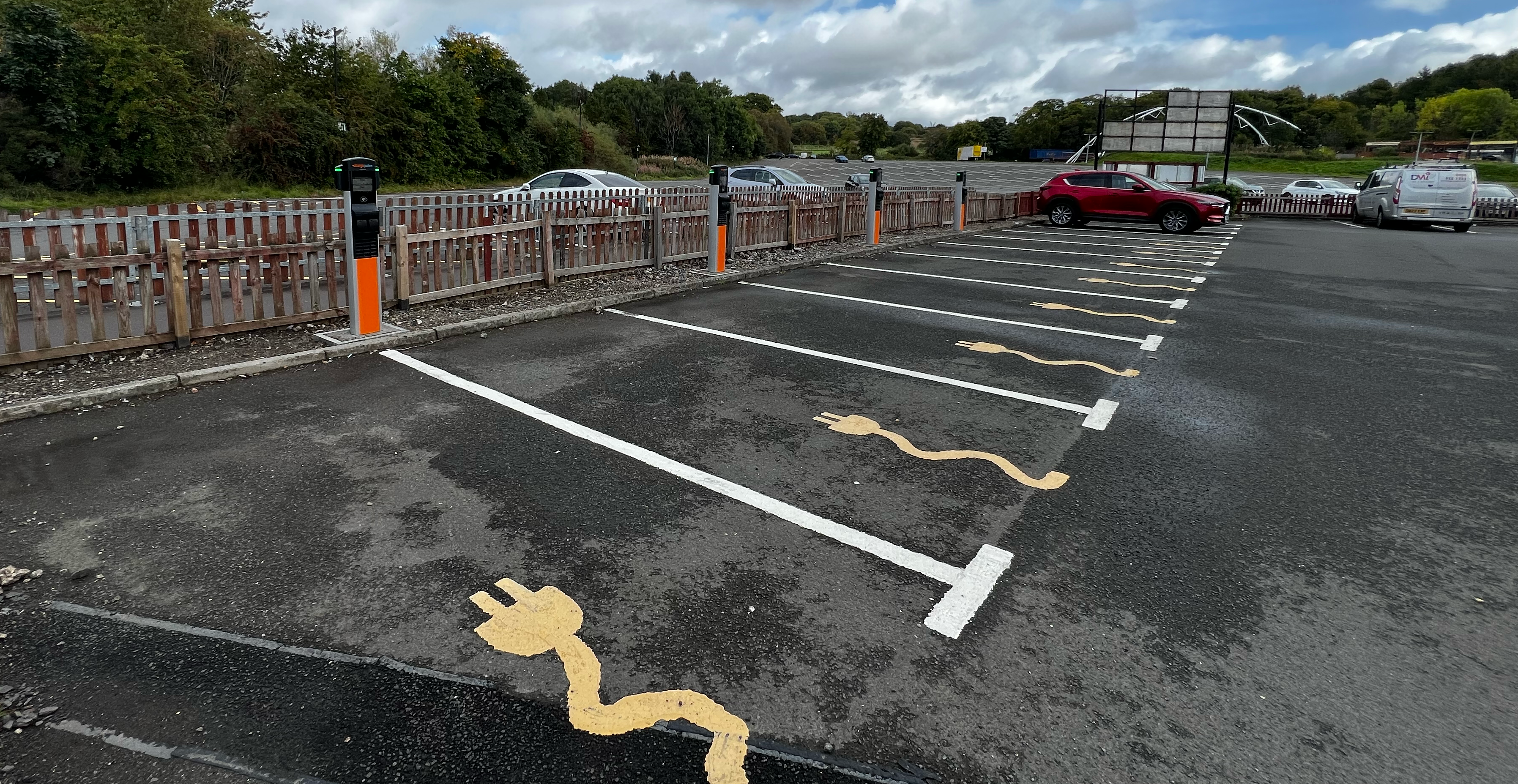 Car Charging Points at The Alona Hotel
Introducing Convenient Car Charging Points by Charge Point
We are thrilled to announce a new and exciting addition to our services: Car Charging Points, supplied by Charge Point. At just 36p per kWh, you can now charge your electric vehicle hassle-free and economically.
1. Cost-effective Charging: Our Car Charging Points offer unbeatable value at only 36p per kWh. Charge your electric vehicle without breaking the bank.
2. Rapid 22kW Charging: Our Type 2 charging stations deliver a powerful 22kW charge, allowing you to get back on the road quickly with minimal downtime.
3. User-Friendly Options: Choose your preferred method of access. Download the Charge Point app to seamlessly locate, activate, and pay for your charge, or simply use your Charge Point RFID card for quick and easy access.
Nationwide Accessibility: With an extensive network of charging points, you'll find us conveniently located across the country, making it easier than ever to charge your electric vehicle.
Reliability: Charge Point is a trusted name in the electric vehicle charging industry, known for providing reliable and efficient charging solutions.
Eco-Friendly: Charging your EV with Charge Point is not only cost-effective but also environmentally conscious, reducing your carbon footprint as you drive.
User-Friendly App: The Charge Point app offers a user-friendly interface, making it a breeze to find available charging points, start charging, and track your usage.
Download the Charge Point App: To access our charging points and enjoy a seamless experience, download the Charge Point app from your preferred app store.

Apple Download | Android Download

If you have a Charge Point RFID Card then you can use this on our Charge Point Car Chargers
Join the electric vehicle revolution and experience hassle-free charging with Charge Point. We are committed to providing you with the best charging experience possible. Say goodbye to gas stations and hello to the future of transportation.
Start your journey with us today and power up your electric vehicle with Charge Point Car Charging Points!
"Create memories that will never be forgotten..."